WELCOME!  
The Mariemont Preservation Foundation (MPF) is dedicated to fostering an appreciation of the unique qualities of the Village of Mariemont, which is located 10 miles east of Cincinnati, Ohio
MPF seeks to reaffirm the principles of town planning that made Mariemont a "National Exemplar" which earned it a place on the National Register of Historic Places in 1979 and National Historic Landmark status in 2007.
WANT TO KNOW MORE ABOUT MARIEMONT HISTORY !  …. join us for a walking tour of the Historic District of Mariemont.    MPF is offering these special walking tours as part of the 75th Anniversary celebrations marking the incorporation of Mariemont as a Village (1941).  We are offering the following tours:
"Afternoon Tea" Walking Tour:  Saturday, June 11th – 2:00 – 3:30
"Wine & Cheese" Walking Tour:  Wednesday, June 15th – 7:00 – 8:30
"Afternoon Tea" Walking Tour:  Saturday, June 18th – 2:00 – 3:30
At the end of the tour refreshments (Wine & Cheese" or "Afternoon Tea") will be served at the MPF Building.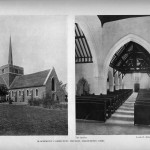 Also included is a tour of the interior of the
Mariemont Church.
These tours are free to the public but reservations are required.
Contact: administration@mariemontpreservation.org

Please let us know the number of participants and a contact telephone number and email address.
NEWS RELEASE!
The 2016-2017 VILLAGE OF MARIEMONT DIRECTORY AND VILLAGE GUIDE is now available !
FLY THE FLAG ON FOUNDER'S DAY!
It was on April 23, 1923, that Mary Emery turned the first spadeful of earth marking the groundbreaking ceremony for the construction of her visionary new town.
Show your pride in Mariemont!  Fly the official Village of Mariemont flag to celebrate FOUNDER'S DAY April 23.  Don't have a flag?  – No problem! You can purchase one right here and have it delivered to your door!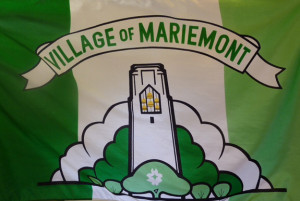 Flags are also available by visiting the Mariemont Preservation Foundation, 3919 Plainville Road (open Saturdays from 9-Noon)
$35.00 MPF Member Price
$39.00 Non-member price